Super High Gloss Kitchens in Acrylic - 1.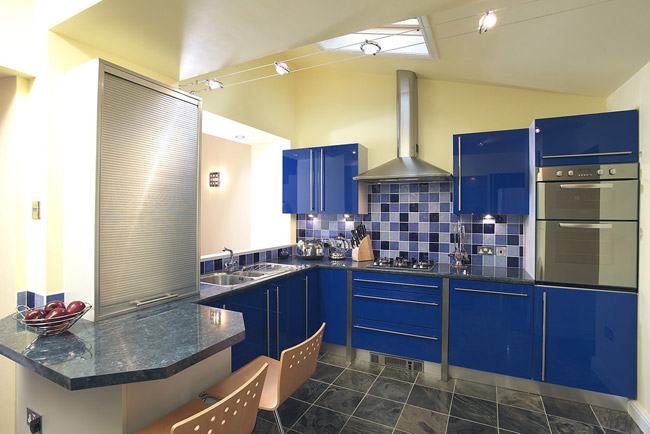 What is Parapan®?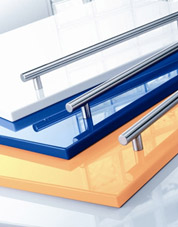 Parapan® is the ultimate material for today's contemporary kitchens. A high quality, high gloss acrylic with almost 'mirror like' reflective qualities it can be thermoformed into dramatic curves for statement islands and cut to any size for bespoke cupboards and drawers. In keeping with the trend for clean lines and sleek surfaces Parapan® can be fitted with invisible finger pulls or almost any style of handle.

Parapan® is a high gloss acrylic material that answers all the aesthetic and practical demands of the modern kitchen. Available in 22 up to the minute shades the colour runs all the way through and will never fade. Solid and waterproof it is dramatically more hard wearing than lacquer and other applied finishes and can easily be repaired, it will not warp, rot or de-laminate so is perfectly at home in steamy moist environments and is hygienic and easy to clean.

Other glossy surfaces may come and go for the kitchen door market, but tests show that their quality can't compare to Parapan® who is the market leader in high-gloss solid acrylic vertical surfaces.


Are splashbacks available to match?
High gloss, high tech Parapan® the durable solid acrylic is now available in a 4mm thickness that is ideal for splashbacks.

Splashbacks can be curved to suit all wall surfaces, due to the solid colour they can be shaped to be concave as well as convex.

The 4mm thickness has all the same qualities as the 18mm thickness; non porous and absolutely waterproof it won't rot or delaminate, UV stable it won't fade, hygienic it is easy to keep clean, fully repairable scratches are easily removed, available in the same 23 up-to-the minute colours from vivid brights to pastels as with the doors. The simplicity of the gloss finish means that Parapan® works in any style of kitchen – the high gloss works as the perfect contrast to wood, stone, granite and all other popular surfaces.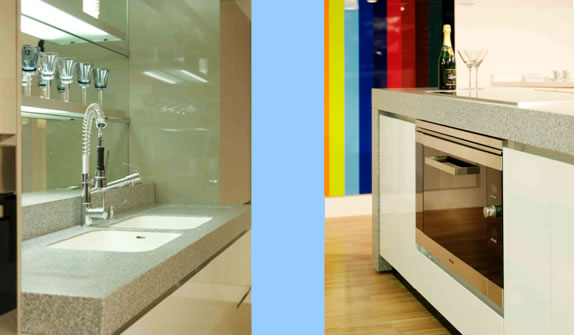 Please note that if Parapan is used as a splash back behind the cooker it will need to be protected with toughened glass as Parapan is an acrylic. The glass should not affect the colour or the high gloss.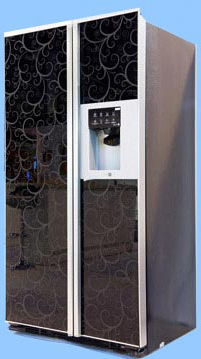 Are decorative designs available for splashbacks?
Digital print can be applied to the surface of any 4mm and 18mm Parapan® for a permanent design. Currently several patterns are available but if not suitable any design of your choice can be used. A decorative design can be added to a particular item or area as a focal point as shown with the refrigerator to the (above) right.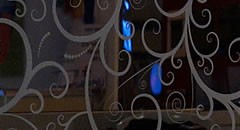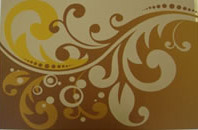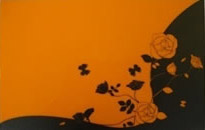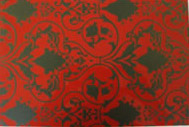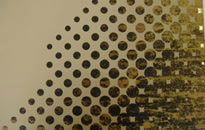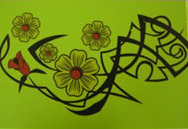 Can I add decor sides and other colour matched accessories?
4mm Parapan® is available to complement the 18mm colour range and is suitable for many uses such as: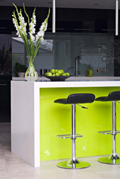 • Splashbacks,
• Base and wall unit decor ends,
• Light pelmets,
• Cornices,
• Plinths,
• Front panels for built-in appliances,
• Infill and end fillers,
• Wall cladding,
• Breakfast bar & peninsular unit showbacks - as the image right,


4mm panels can be bent to suit the application being constructed to match the radius you require.
FORWARD TO 2nd PART

Please contact us to discuss your requirements.