BACK TO PAGE 1
Refurbishment, Vinyl Kitchen Accessories - 2.
Vinyl Kitchen Doors. Any Design, Any Finish, Any Size.
Some of these are available made-to-measure, please ask before order, ideal for kitchen refurbishment.
Please mouseover any image below for an enlargement of the accessory shown.



SPICE AND BASE DRAWER FASCIAS, SHELVES AND WARDROBES ......

Accessory Identity: VX39
Design: Matching Shelves, Brushed Steel Brackets.
Colour: .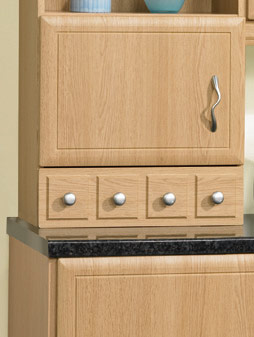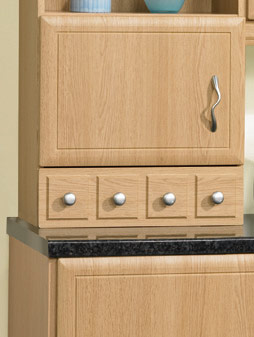 Accessory Identity: VX40
Design: Mock Spice Drawer.
Colour: .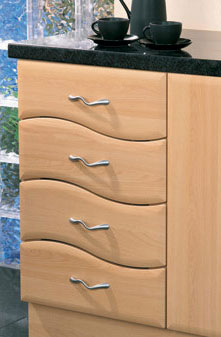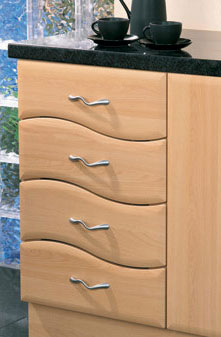 Accessory Identity: VX41
Design: Wave Pattern 4-Drawers.
Colour: .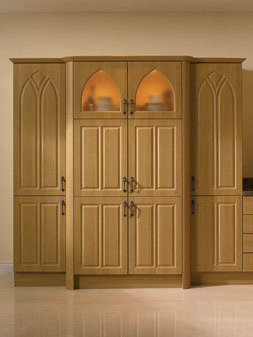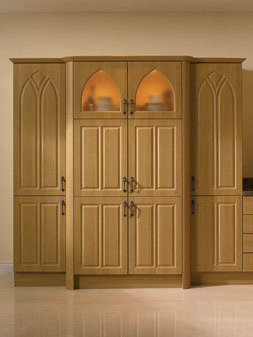 Accessory Identity: VX42
Design: Wardrobe Radius Breakfront.
Colour: .
DOOR FRAME, PLINTH AND DECOR END PANEL ......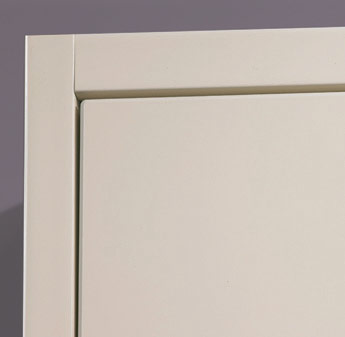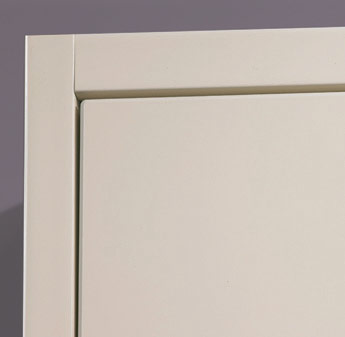 Accessory Identity: VX43
Design: Frame.
Colour: Ivory.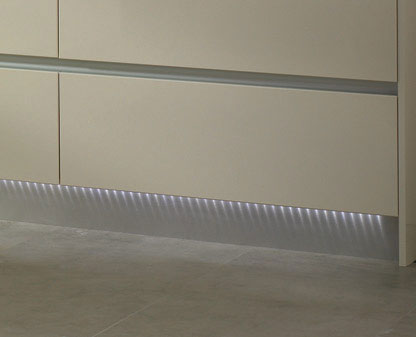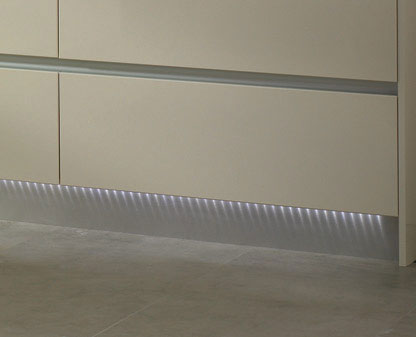 Accessory Identity: VX44
Design: Plinth.
Colour: Alloy.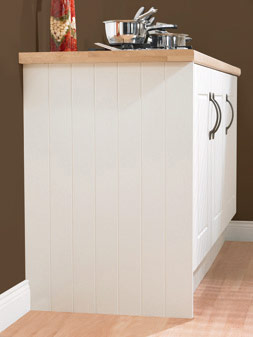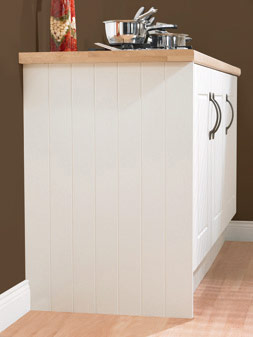 Accessory Identity: VX45
Design: T & G Decor End Panel.
Colour: Ivory.
Please note: colours shown may vary with the actual door, due to limitations of screen resolutions & photography.

Please see sample colour before ordering.
Not all the above accessories are manufactured in gloss colours,
due to the complexity of gloss vinyls, detailed shapes are not available.

Please check with us first if you are not sure as to which correct accessory matches the chosen door colour.
Some of the door colours available in the above designs are as follows......

Traditional & Contemporary doors ......
White Text
Pearl White
Satin White
White Smooth
Snow White
White Ash
Super White Ash
Mussel Ash
Ivory Ash
Cream Ash
Cream
Cream Smooth
Vanilla
Ivory
Oyster
Parchment
Buttermilk
Alabaster
Maple
Lt Maple
Smoked Maple
Ontario Maple
Honey Maple
Venetian Maple
Prestige Maple
Forbo Maple
Canadian Maple
Amati
Acacia
Swiss Pear
Light Birch
Honey Birch
Celtic Birch
Mainau Birch
Grey Avola
Lyon
Natural Birch
Natural Alder
Red Alder
Pearlised Elm
Moldau Oak
Kashmir
Loire Ash
Nancy Ash
Moldau Acacia
Sonoma Oak
Odessa Oak
Light Oak
Natural Oak
Winchester Oak
Westminster Oak
Verade Oak
Pippy Oak
Ferrara Oak
English Oak
Highland Oak
Montana Oak
Lisa Oak
Northumberland PA
Peachwood
Beech
Light Beech
Elmau Beech
Cherry
Memphis Cherry
Milano Cherry
Portofino Cherry
Carolina Cherry
Chestnut
Corsico Chestnut
Walnut
Light Walnut
Dark Walnut
Italian Walnut
Natural Walnut
French Walnut
Stilo Walnut
Tobacco Walnut
Trivero Walnut
Mandalay Teak
Wenge
Nat Rosewood
Tobacco
Steel
Riven Lime (not gloss)
Riven Blackberry (not gloss)
Satin Olive Wood (not gloss)
Alkor Matt White
High Gloss doors ......
Gloss White
Gloss Ivory
Gloss Cream
Gloss Vanilla
Gloss Mushroom
Gloss Cappucino
Gloss Alabaster
Gloss Yellow
Gloss Peppermint
Gloss Sky Blue
Gloss Plum
Gloss Red
Gloss China Red
Gloss Burgundy
Gloss Black
Gloss Chocolate
Gloss Olive Green
Gloss Paprika
Gloss Cherry
Gloss Maple
Gloss Birch
Gloss Beech
Gloss Ferrara Oak
Gloss French Walnut
Gloss Macassa
Gloss Miracosa
Gloss Zobrano
Gloss Ebony
Gloss Wenge
Gloss Plum Prunus
Matt doors ......
| | | | |
| --- | --- | --- | --- |
| Cafe Late | Flint Grey | Ice Blue | Satin Aluminium |
| Mocha | Pistachio | Vanilla | Melanzana |
3mm PVC edged ′economy′ doors ......
Bavarian Beech
Buttermilk
Cappucino
Dark Walnut
French Walnut
Light Beech
Maple
Titanium
Sand
Swiss Pear
Green
Blue
Red
Yellow

BACK TO PAGE 1
Please contact us to discuss your requirements.