BACK TO PAGE 2
Kitchen Accessories - 3
Kitchen Waste solutions:
The kitchen is a busy place and with all that food packaging, rubbish is constantly building up. The bin is a necessity, but when working having the bin situated on the floor as it was an after thought in your new dream kitchen and tripping over it every few minutes it is not at all practical.

Here we offer you a number of practical solutions to help you cope with your kitchen waste efficiently, while at the same time keeping your bin hidden within the cabinets.

The bins shown include under the counter solutions for separating kitchen waste and recycling, all the bins are sealed so that smells stay away from your daily life. On this page we have displayed a range of our products but if you don't see exactly what you're looking for then please ask us as there are many more.

Recycling is easily taken care of with our ranges of multiple compartment kitchen recycle bins, some are even foot operated to keep your hands free!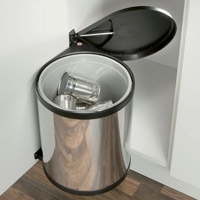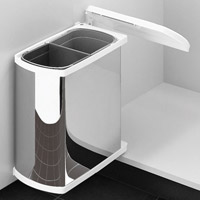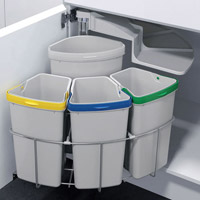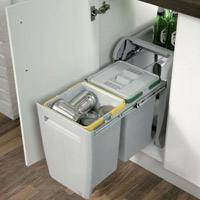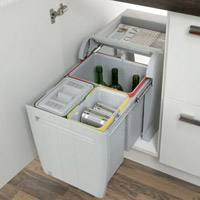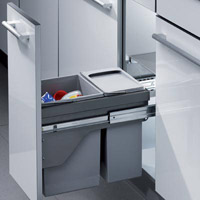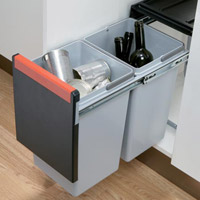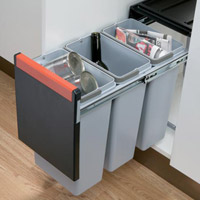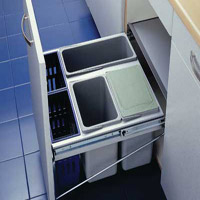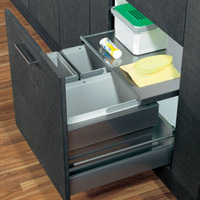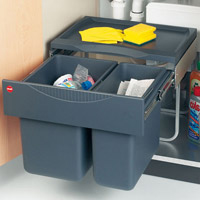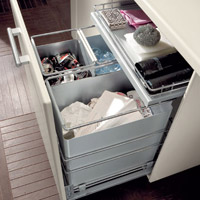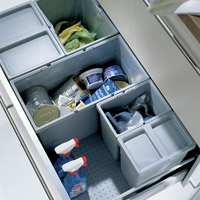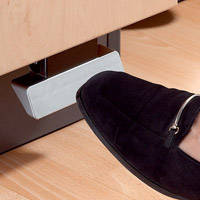 Kitchen Waste Disposals:
Food waste accounts for up to 20% of our household rubbish. Storing food waste can create many health problems and in the hot months can be very undesirable. To store a bin full of food scraps and wet waste for up to 2 weeks before it is collected, is both hazardous and unpleasant.

A waste disposal fitted in your kitchen sink means less waste for collection, less pollution, fewer lorries so less emissions. Although many use a garden compost 'green' activities such as composting cannot be used for dairy products, fish, eggs, pasta, rice and bones which can all be disposed of safely in a waste disposal.

Running a waste disposal costs less than 1p per day and the water used is equivalent to one flush of the toilet.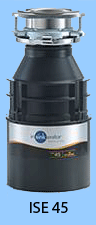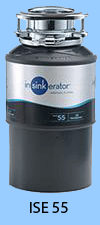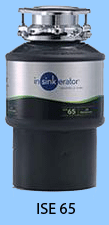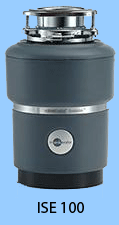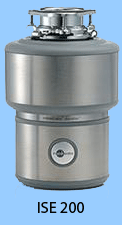 To view a video on waste disposals and their use - InSinkErator® Waste Disposals.
To view some more accessories go to - Kitchen Videos on Accessories.
Please contact us to discuss your requirements.