BACK TO PAGE 1
Eco Friendly or Recycled Kitchens - 2
Food waste disposal made easy:
It is not only convenient for you, but great for the environment


A food waste disposer is a simply must-have appliance for the modern kitchen. A waste disposer from InSinkErator® doesn't just offer practical, contemporary convenience; it provides an environmentally responsible answer to the growing problem of food waste.

This is food waste disposal made easy. Fitted easily and discreetly under the sink, a waste disposer effortlessly grinds food waste into tiny particles that are automatically flushed away down a standard kitchen drain into the local waste treatment system or a septic tank.

Food waste accounts for about 20% of all household rubbish. Food scraps that have been through a waste disposer can be used to create biosolids or biogas as part of a holistic waste management approach. When the recycled material is used as a power source, soil conditioner or fertiliser, the cycle begins again!

Just about any food waste you can think of – including meat bones – is dealt with by the waste disposer in seconds. The top model, the Evolution 200 can deal with ALL food waste.

• Food waste is dealt with hygienically and instantly – rather than it being left in a bin to encourage smells, bacteria and insects

• Less food waste ends up in landfill to contribute to methane and other green house gas emissions

• Less food waste has to be collected and transported to those land fill sites – good news for carbon footprints!


In some areas of the UK, local authorities are paying people to install a sink disposer. It has been estimated that each food waste disposer could save a local council £19 a year – a figure that could be reflected in cheaper council tax bills.

Quick Facts:

• Food waste accounts for 20% of your household rubbish

• Local authorities could save around £19 per household if everyone were to use a food waste disposer

• Biogas generated as a result of recycling can be used to produce around 33 units of electricity each year

• Soil conditioner produced as a result of recycling is high in nitrogen, a vital source of nutrients for soil and so ideal for farm land


Choice of Kitchen Waste Disposals:
Storing food waste can create many health problems and in the hot months can be very undesirable. To store a bin full of food scraps and wet waste for up to 2 weeks before it is collected, is both hazardous and unpleasant.

A waste disposal fitted in your kitchen sink means less waste for collection, less pollution, fewer lorries so less emissions. Although many use a garden compost 'green' activities such as composting cannot be used for dairy products, fish, eggs, pasta, rice and bones which can all be disposed of safely in a waste disposal.

Running a waste disposal costs less than 1p per day and the water used is equivalent to one flush of the toilet.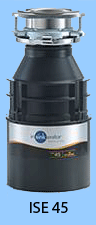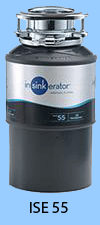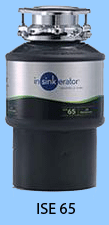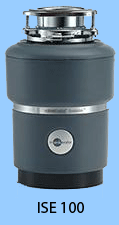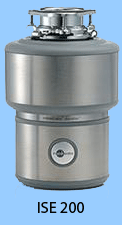 To view some more accessories go to - Kitchen Videos on Accessories.
For more information on appliances view the WHICH MAGAZINE Appliance guide.
Please contact us to discuss your requirements.
---
Share this page: