BACK TO PAGE 2
Eco Friendly or Recycled Kitchens - 3
Instant hot water tap at your convenience:
It is not only convenient for you, but great for the environment


Once you have one, you'll wonder how you ever did without an instant hot water tap from InSinkErator®. No kettles, no leads, no clutter, no fuss... just 98°C steaming hot and cold filtered water at the flick of a lever.

With their elegantly sleek lines, InSinkErator® kitchen taps don't just bring style to the kitchen; they bring a level of convenience that fits today's busy lifestyles.

• Up to 100 cups of 98°C filtered water per hour

• Safe, filtered hot water, also cold with some models

• Auto-hot shut-off lever

• Uses less energy than a 40 watt light bulb

• Based on an average household usage of 10 cups per day, your InSinkErator® steaming hot water tap is approximately 20% less expensive to operate than a standard electric kettle when heating water

• Consumes 80% less electricity than heating water on a hob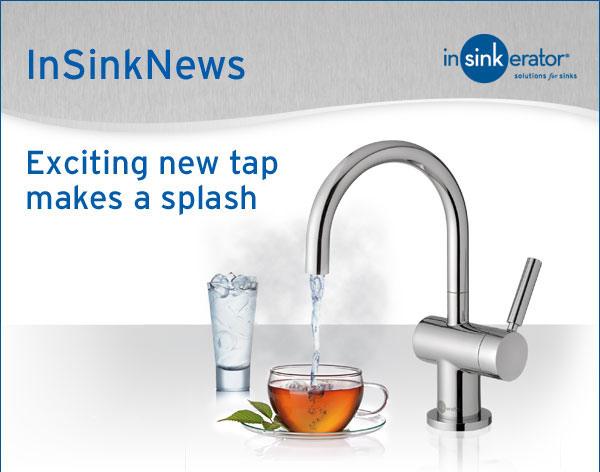 'Hot' News:

We're delighted to unveil the exciting new 3300 model steaming hot water tap.

Unlike competitor products, the new model is WRAS approved - which means you can be assured it is of the highest quality and it adheres to important regulations.

The new HC3300 delivers steaming hot water, the perfect temperature for hot drinks and countless other kitchen uses. Innovation abounds - the design features a groundbreaking single-lever hot and cold activation as well as a hot push-lever lock mechanism. InSinkErators space saving tank technology is also part of the package.




For more on InSinkErator® products, please go direct to InSinkErator for more information.
For more information on appliances view the WHICH Magazine Appliance guide.
Please contact us to discuss your requirements.
---
Share this page: