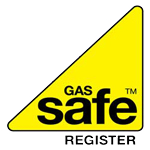 INFORMATION ABOUT GAS:
In 1968, the 22-storey Ronan Point apartment block in Canning Town, London, was devastated by a massive gas blast that claimed five lives.

The tragedy led to a determination to protect the public from unsafe gas installations. CORGI was duly founded in 1970 as the Confederation for the Registration of Gas Installers, and was given the task of ensuring that gas work was carried out safely.

Born out of the old GAS BOARD as a membership of leading gas installers, CORGI went on to run the mandatory gas scheme for government for many years. Initially, gas installers could become affiliated to CORGI on a voluntary basis. In 1991, however, the Health & Safety Executive (HSE) asked CORGI to maintain a register of competent gas installers in the UK. CORGI became the ′Council for Registered Gas Installers′. CORGI′s responsibilities then extended to include Northern Ireland and the Isle of Man and worked to improve gas safety in The Channel Isles.

Although best known as the gas scheme registrar, CORGI offered many other products and services into the heating industry for many years. Gas installers were able to obtain technical manuals, books, magazines, warning labels, tools and insurance as well as attend specific exhibitions and events from CORGI.

Over those 40 years CORGI became a leading authority in gas safety issues, however......

The Gas Safe Register replaced the CORGI gas register in Great Britain and the Isle of Man on the 1st April 2009, The Goverment now states that it is compulsory that all Gas installations of any kind must be carried out by a GAS SAFE registered engineer. The Gas Safe Register is run by Capita Gas Registration and Ancillary Services Limited, a division of Capita Group Plc.

Registration is now a legal requirement for businesses employing gas and heating fitters and all self-employed people working on gas fittings or appliances.
For a selection of Gas Safety leaflets suitable for download, please visit this site run by the Health and Safety Executive (HSE).
For answers to some of the more technical questions on Gas Safe guidance with domestic Gas installations,
please visit Gas Regulations FAQs HSE website.
Visit the HSE, Gas health and safety Website for more details.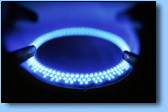 Dream Kitchens is not directly registered with Gas Safe, for the simple reason,
the engineers involved in the completion of gas works working on behalf of Dream Kitchens
are already registered in their own right and regularly checked by us.

If in doubt, ask the engineers for their ID.
---
Share this page: